No.1 business offer epic pvc voterid card printing services
Published: September 29 for
Pentasoft
E- governance projects of PVC Card printing Project in PEC project as it is a centralized project of many project in India which Contains 31 Projects namely Voter id PVC Card printing Project, Aadhar PVC Card printing Project, Aadhar Enrollment Project, Voter Id PVC Card printing Project, Health PVC Card, Passport Project, Star Scheme Project, Ministry of Tourism Project, Job Card PVC Card printing Project, On Line electric & Phone bill payment Project, IRDA Project, Online Mobile Project & DTH Recharge Project, Banking KIOSK Project, Jeevan PARMAAN Project, Online Railway booking Project, Aadhar Seeding Project, Rastriya Suraksha Bima Yojna Project, Online Bus Booking Project, e-KYC Project, Driving license Project, Ration Card Project, Online money transfer Project, Online RD A/c deposit Project, etc… and many more to come shortly. Allotting this project State wise, district wise & BLOCK VENDOR wise under certain payout & terms & conditions mention below:
Payout for "BLOCK VENDOR"
"Center" will get the payout from us mention as under:
Aadhar Card PVC Card of Rs.12/- inclusive taxes payout in advance bill payment facility
epic
PVC Card printing of Rs.6/- inclusive taxes payout in advance bill payment facility
Aadhar enrollment of Rs.17/- inclusive taxes on Aadhar generation
Child Aadhar enrollment of Rs.8/- inclusive taxes on Aadhar generation
Online
Services
payout will be 2% of total transaction.
PAN Card enrollment per clients Rs.14/-
Kiosk Banking on deposit .25% and on withdrawal .12%
This Advance bill payment facility available for PVC Card printing process after printing of 300 PVC Card by us
This PEC project in India 123 companies working out of which only our company is issuing PVC Color dual side printer, UNLIMITED pre-printed PVC blank Card for Aadhar & Voter id. Ration Card, Job Card & Health Card, PVC Card Cleaner, color ribbon with Cartridge Cassette FREE of COST up to the end of this project.
To get the terms & condition "BLOCK VENDOR" has to follow to generating PVC CARDs and other projects
we are authorized to work on PAN INDIA Basis.
Mail your details to us so as we will send you the mail regarding these projects.
Party interested for Centers and State wise vendor ship can contact and mail through their firm/company/NGO details so that we will respond for the same.
PentaSoft Infotech
207, Aggarwal Arcade, Sector 11, Dwarka
New Delhi-110075
Write review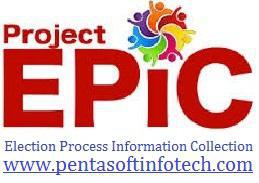 e- governance projects of pvc card printing project in pec project as it is a centralized project of many project in india which contains 31 projects namely voter id pvc card printing project, aadhar pvc card printing project, aadhar enrollment project,
Write review
Leave your comments on this ad
Offensive messages and spam will be removed